Happy Hump Day!!! Today, I'm sharing some of the items that I received from Influenster. From time to time, they send me surveys based off my interest. I received these a while ago but, was waiting for a time to post about them with everything going on. Here are the items & my brief review of each: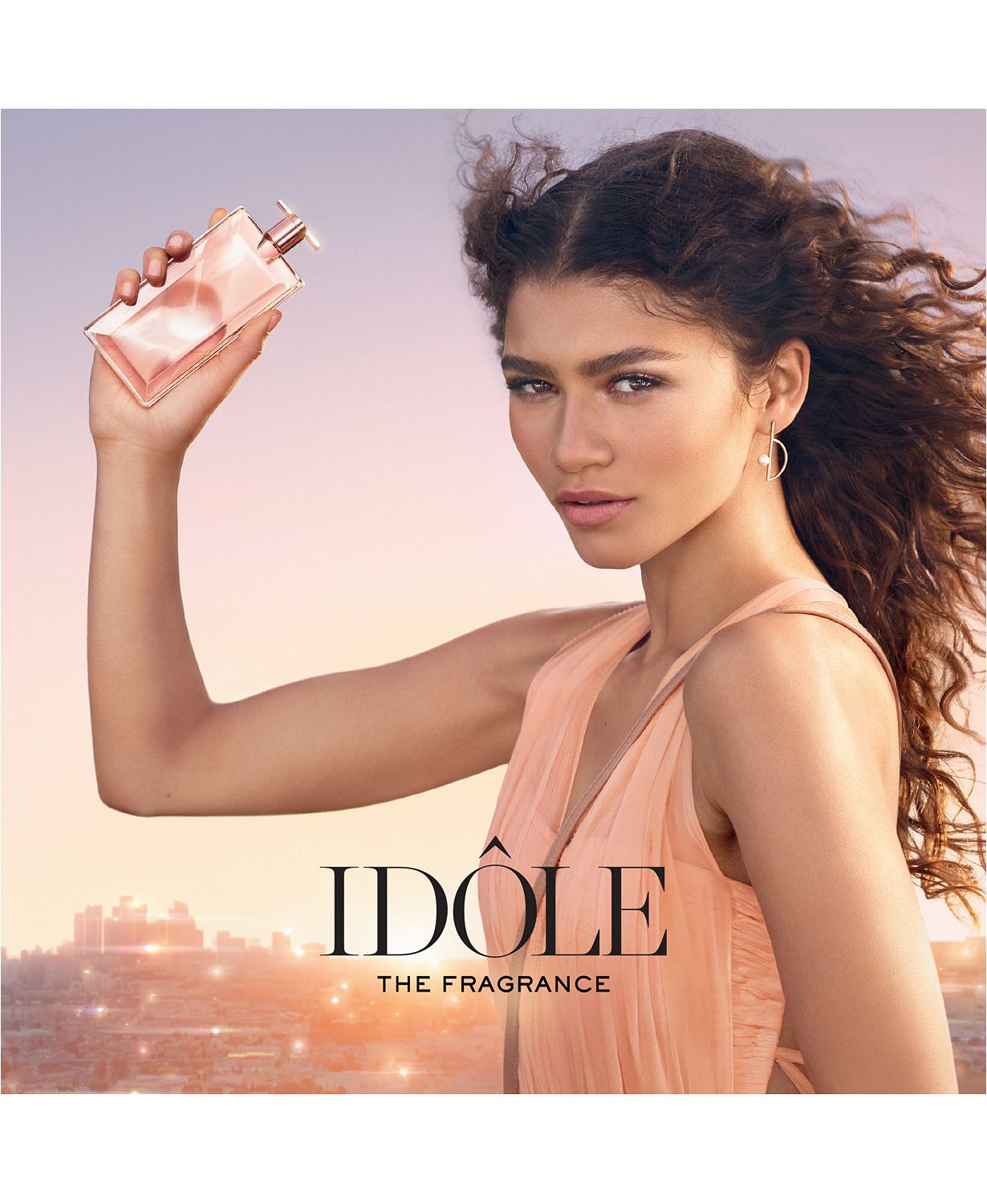 The perfume has hints of Rose, Jasmine, Musk, & Vanilla. I didn't like how strong the Rose was. The Jasmine & Vanilla were not a strong which I liked. Personally, I feel like rose scent can go either one of two ways: smelling like you are wearing your grandmother's perfume or like a garden. With this, one spritz will work best, anymore than that & you'll up in the grandmother's perfume territory.
The three of these items were sent as set. The way I use them is usually putting the eye creams, then the blurring serum, & lastly the pressed powder after I put on the rest of my make-up.
Blurring Serum & Eye Lift Serum
It is supposed to minimizes & blur pores to create a smooth, soft-focus effect on the face. Also, it helps with the appearance of fine lines & wrinkles. This goes on really smooth. I used a small amount to cover my whole face before I apply my sunblock. It has a texture that is light & non-sticky.
Helps with reduced lines, wrinkles, & puffy under-eye bags. I use a pea-size drop on my fingertip. You are supposed to start at the corner of the eye, sweeping out & upward. It's supposed to give the eye area a little lift. The one thing that I don't like about it is that on darker skin it dries where you can see it when it finishes drying.
Instant Wrinkle Blurring Pressed Powder
Contains Vitamin C & Hyaluronic Acid in it. Reduces fine lines, wrinkles, & the look of pores. For me, this powder left my face feeling smooth & soft. It also did make my pores look less visible.
Anti-Aging Skincare Rejuveness Advanced Hydrating Night Cream
Pond's Advanced Hydrating Night Cream is to be used for reducing the look of wrinkles, hydrating the skin, & to help slow down new signs of aging. The main things that I didn't like about this was the smell & how heavy it was. The night cream was oily also. It did keep my skin moisturized once I applied it to my face & neck. Since, it was in the Winter months when I received this, I was fine with the oily factor (I have combination skin where it is drier in the Winter).
This was just a brief overview of the products that I tried. If I were to buy any of these, I would probably by the powder or the blurring serum. Those two products did exactly at the description of them said they would. Others probably will like different ones of these products but that maybe is due to it their needs being different from mine. Anywho, Peace & Blessings, all.
I received this product for reviewing purposes. This is my own personal opinion of the product.