I share few things about myself my blog. So, I decided that every week I am going to tell a little bit about who I am, where I lived and so on. For the few people who actually read my blog, you know that I went to College in a semi-small town in Northwest Alabama. All of a sudden everyone is writing articles and making movies about it and the Quad Cities (that is what we call Florence, Muscle Shoals, Sheffield, and Tuscumbia). In case you have no idea what I am talking about:
First:the movie called Muscle Shoals about the Muscle Shoals sound. A bunch of artist from Rolling Stones to Aretha Franklin recorded at FAME studios. Of course, most people learned who the Muscle Shoals Sound was from the line in Sweet Home Alabama talking about The Swampers, which was the rhythm section at FAME. Side note: my friend's ex did his internship there and works there now. The movie showed Sunday night at Sundance (another side note, one of the guys we knew from school with works for them now. I know it's weird what a small world it is). I'll probably watch it at some point when it airs on Sundance. Here's the link to the trailer
here
.
Second: Garden and Gun calling Florence the Most Creative Small town for
Best Arts & Design Town
. I can see why they would say that but still it's hard for me to hear. Most of my friends were "art kids". I never pay for photograph (I got saddled with college roommate's senior exhibit leftovers), paintings (two of my friends majored in it), lighting and glassware (another one of my friends makes light fixtures, glasses and votives from wine, beer, and coke bottles). When I think about the people I know, I guess they are right. Boo!!!
Third: Some people would have put this first but when I tell people I lived in Florence, after the Muscle Shoals connection they talk about Billy Reid and Natalie Chanin.
Billy Reid
is a menswear designer whose Flagship store office/design studio are in downtown Florence. Here are some pictures of the store:
Saw The Civil Wars for free there at a listening party like 2 years ago. I would describe his clothes the stuff you would see Mumford and Sons or Fun wearing. It's kinda hipster with an early 20th century look to it.
Natalie Chanin has a line called
Alabama Chanin
. She use to have a line called Project Alabama but all her clothes are hand-sewn here in North Alabama. I meet her once when she came and talked to my textiles class in the dark ages (or as I like to call it College: Part 1).
And the reason I went to Florence:
The University of North Alabama
or TUNA as some of us like to jokingly call it: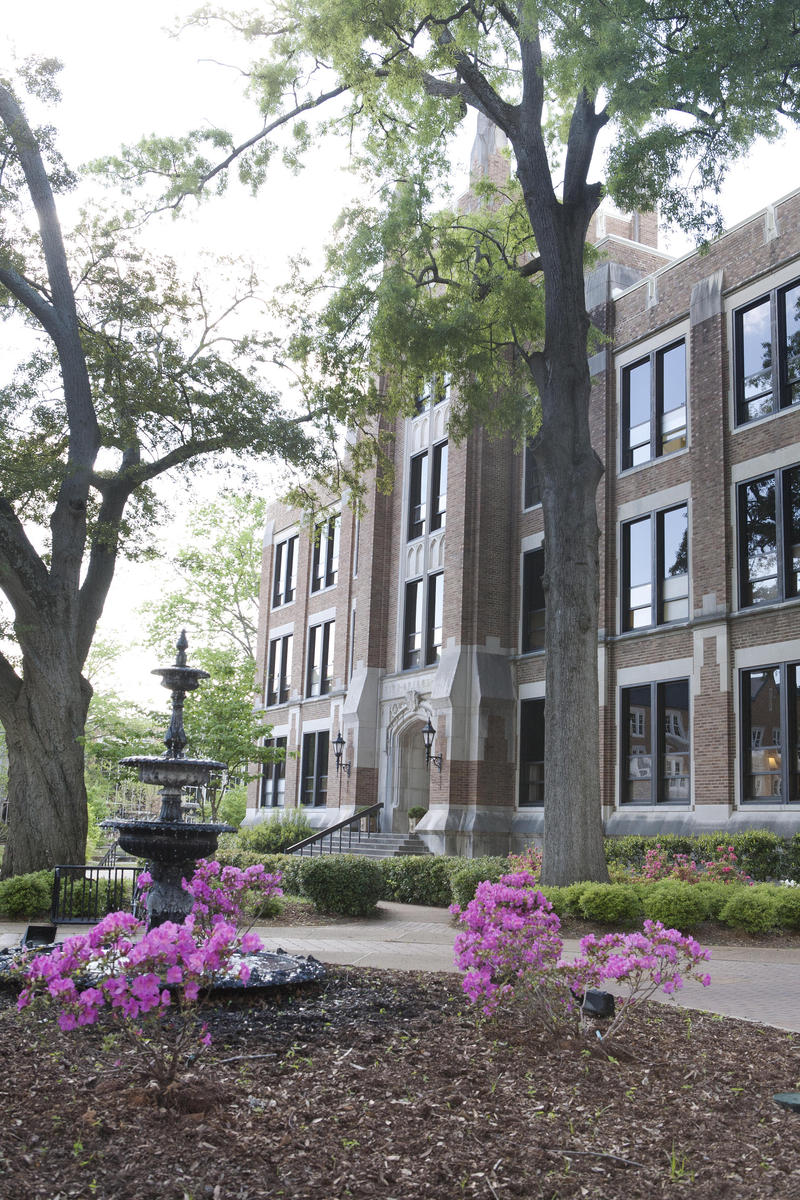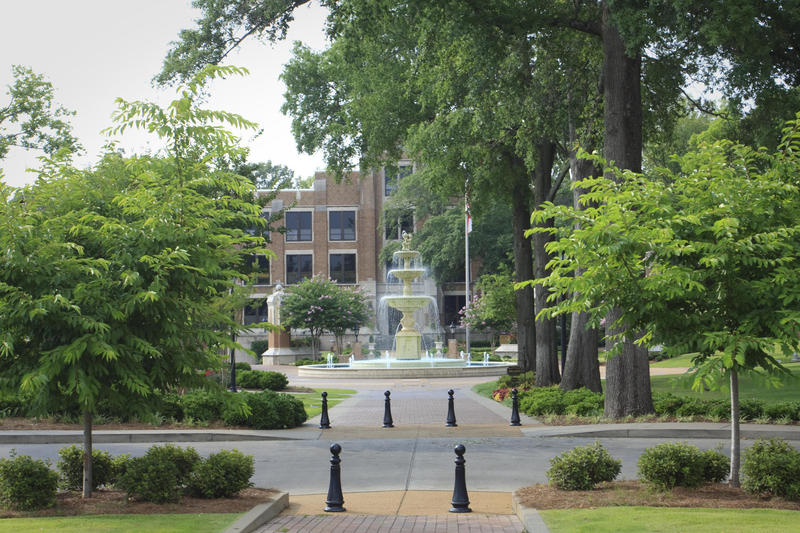 And the school is home to two lions: Leo and Una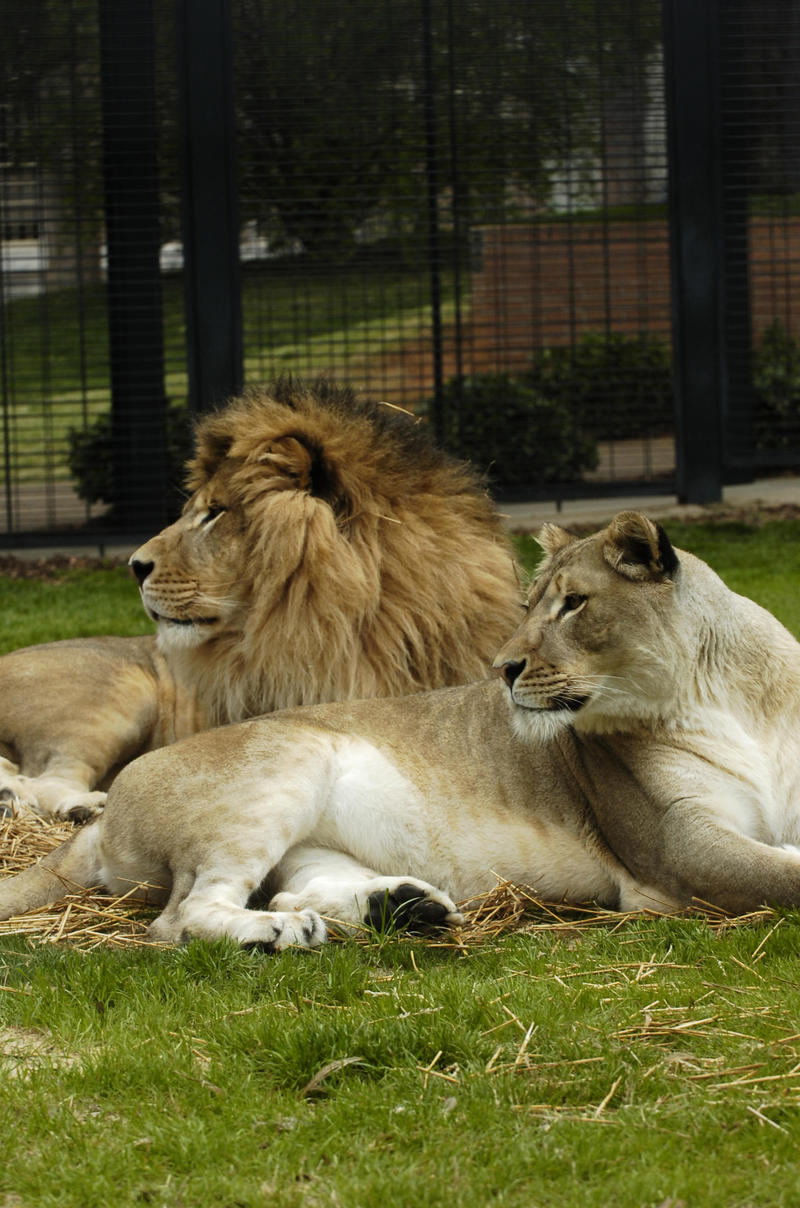 I was actually there when the school got them back in 2003 (my friend was SGA secretary at the time) and she got to feed them with bottles because they were so tiny. They were so cute. Anywho, that is a little bit of who I am. Rather a bit about where I lived for most of my 20s. And I'm forgetting some other places over there: the
Alabama Music Hall of Fame
,
Ivy Green
(we all know The Miracle Worker and Helen Keller),
Frank Lloyd Wright Rosenbaum House
, The Indian Mound (which is actually just a hill, a very large hill but still a hill). I went to all those places with my friend who was interning for the county's tourism but that is another story for another time.I know I lead a boring life but oh well. Until next time, Laters.....