Anyone who has been reading long enough will realize that I will try anything once when it comes to food and drinks. Whenever something new comes out, I have to try it. I guess that is the early adapter in me (look, I actually did remember something from the marketing classes I took). Here are some of the new products that I have tried over the last month:
Something Natural
One night I was walking around TJMaxx with my boyfriend and somehow ended up on the food/drink aisle (shocker).This water reminds me of Clearly Canadian a bit. For those who don't remember it: it was a flavored water made in the 90's that came in a blue bottle just like this. It tasted similar also. I have tried the Pink Grapefruit and the Strawberry Peach. They would be great mixers for some summer drinks.
Aquafina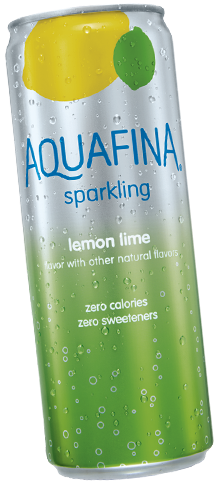 Random story here but when I first tried these, the one Kroger near my house had them priced wrong. I found later that they were suppose to be $1.00 for one but since they were brand new they weren't in the system yet. I ended up paying $1.00 for 4 instead of $1.00 for 1. I have tried both these flavors and I honestly like the black cherry dragonfruit best of the 2. Also, that flavor mixes really well with both alcoholic and non-alcoholic drinks. The lemon lime one taste like seltzer water to me a bit.
Pepperidge Farms Puff Pastry Cup
Via
Usually if I use puffy pastry for anything, I buy the sheets. I was making some Bacon Spinach quiche (which will be on the blog this week) and decided to try these instead of the regular sheets. I like how you can ration out exactly how much you want to put in each up. These are great for entertaining purpose as well if you aren't in the mood to cut the sheets. The only thing I would recommend is to make sure to break them apart before you bake them. I made the mistake to not do that and had to cut them after the fact.
Has anyone else tried some new foods or drinks that they have tried recently?
The review of these products are mine and mine alone. I was not conperstated in anyway for my opinion.