As most you who have been reading for a hot minute have figured out already: I love to cook. This time of year is all about pumpkin and pumpkin flavored items. I decided to post some Pumpkin Spice recipes from
Kraft
. Now I have to admit, I like pumpkin foods but not that latte stuff everyone start going crazy about this time of year (could be because I really don't drink coffee that much.
Here are some of the ones that I liked and would consider making (maybe for Thanksgiving):
Spiced Pumpkin cheesecake

(one of m
y personal favorites and with the pecan halves)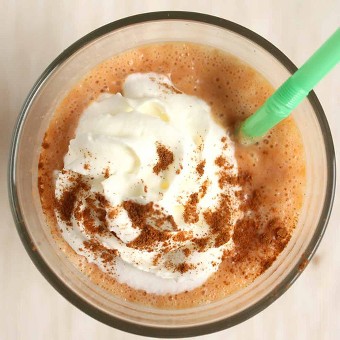 Creamy Pumpkin Spiced Milkshake
No-bake Pumpkin spice Layered Dessert
Most likely, I will make all of these (and post about them of course). I know which one I am probably going to try making first. Does anyone have any pumpkin recipes that they like besides Pumpkin Pie or which recipe you would recommend me making?